Regular price
Sale price
$18.00 USD
Unit price
per
Sale
Sold out
❄️15% OFF ON ALL SITE - CODE: Merry15❄️
35g/tube × 3, 105g in total.

Ensure a fresh and healthy smile at all times.

Removing stains and discoloration from the surface of the teeth.
Discover the Radiant Smile You Deserve with Nobaton Whitening Toothpaste
Are you longing for a brighter smile that radiates confidence? Look no further than Nobaton Whitening Toothpaste, the ultimate solution for achieving pearly white teeth naturally. Say goodbye to dull smiles and hello to a brighter, more confident you.
Unlock the Power of Natural Teeth Whitening:
Nobaton understands that a dazzling smile begins with healthy, white teeth. That's why we have crafted a unique formula combining natural ingredients to create an effective whitening toothpaste that's gentle on your teeth and gums. Our natural teeth whitening formula harnesses the power of nature to brighten your smile without compromising your oral health.
Banish Black Gums and Unleash Your Confidence:
Not only does Nobaton Whitening Toothpaste target tooth discoloration, but it also helps combat black gums, a common concern for many individuals. Our dentist-inspired formula combines natural ingredients that work synergistically to promote healthy gum tissue, helping to reduce gum discoloration and restore your smile's natural beauty.
The Natural Dentist's Choice:
Nobaton takes pride in being the natural dentist toothpaste brand of choice. Our carefully selected natural ingredients have been trusted by dental professionals for their oral health benefits. Each component of our toothpaste is designed to promote optimal dental well-being while delivering effective teeth whitening results.
Experience the Nobaton Difference:
Natural Whitening: Our advanced formulations use natural whitening agents to gently remove surface stains and brighten teeth for a whiter, more radiant smile.
Black Gum Care: Nobaton Whitening toothpaste doesn't just whiten your teeth. Our unique blend of natural ingredients revitalizes and nourishes your gums, helping to reduce black discoloration and promote healthy gum tissue.
Dentist-Approved Ingredients: We carefully select our ingredients based on their effectiveness and safety. Nobaton Toothpaste is free from harsh chemicals, SLS, and artificial additives, ensuring a natural and dentist-approved approach to oral care.
Fresh Apple flavor: Enjoy the fresh breath of fresh apple flavor. Nobaton Whitening toothpaste makes your mouth feel clean and rejuvenated, ensuring that your breath feels fresh and long-lasting throughout the day.
Unlock Your Radiant Smile Today:
Experience the transformative power of Nobaton Whitening Toothpaste and unveil a brighter, more confident smile. Embrace the natural approach to teeth whitening and gum care, trusting in the expertise of a natural dentist toothpaste brand. Let Nobaton be your partner in achieving the smile you've always dreamed of.

Share
View full details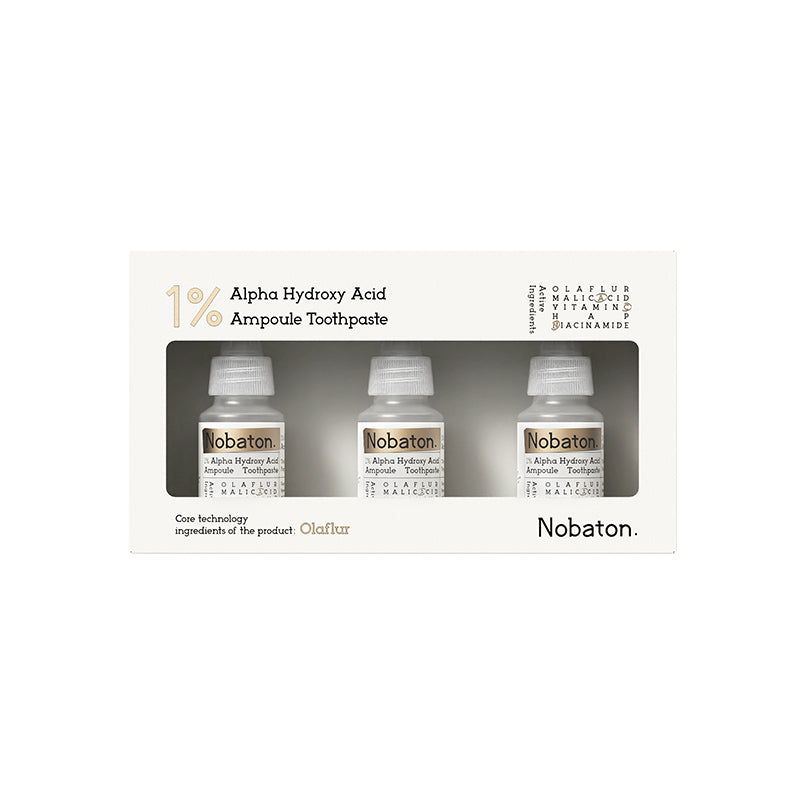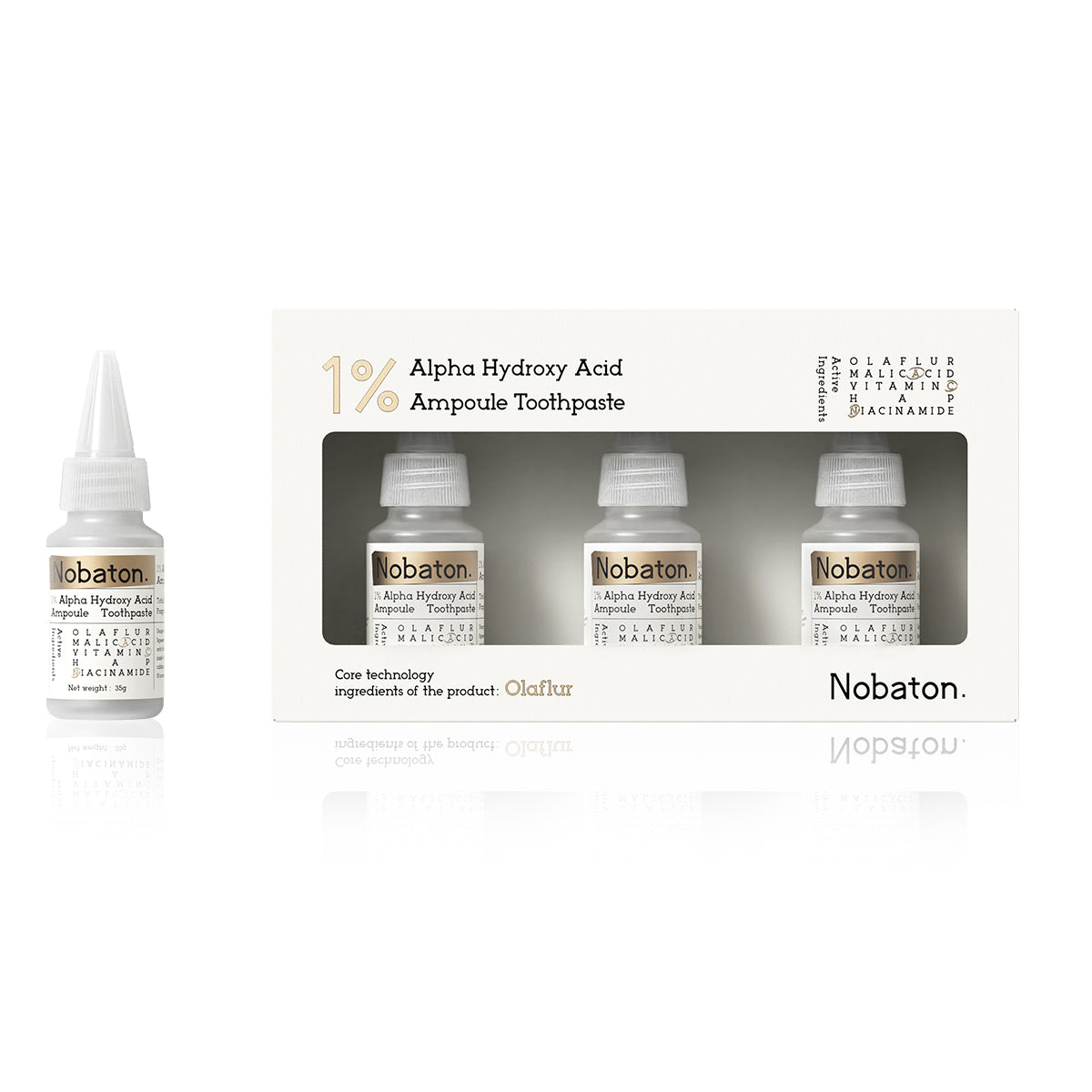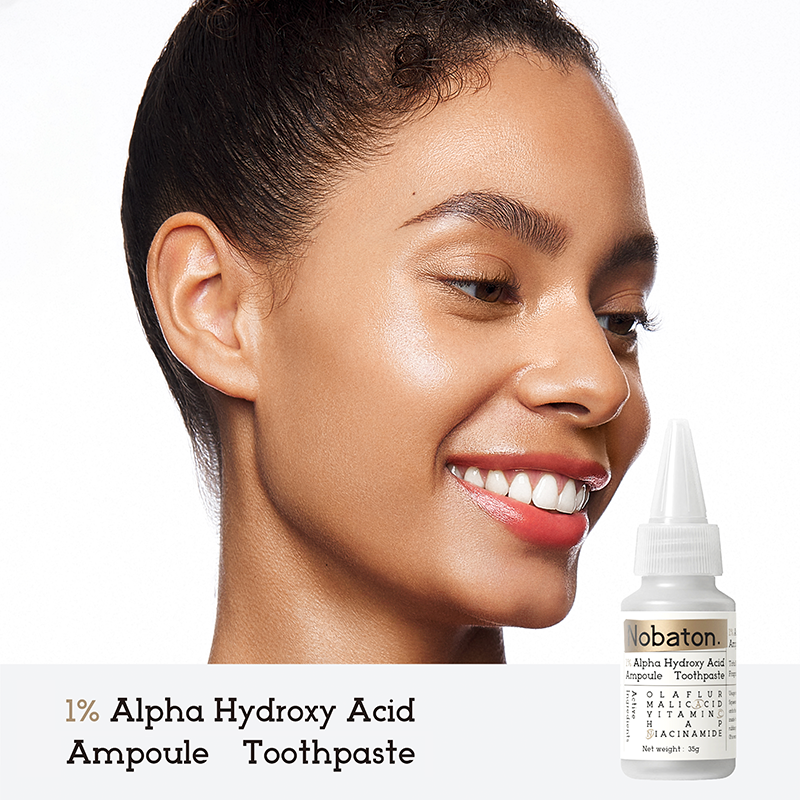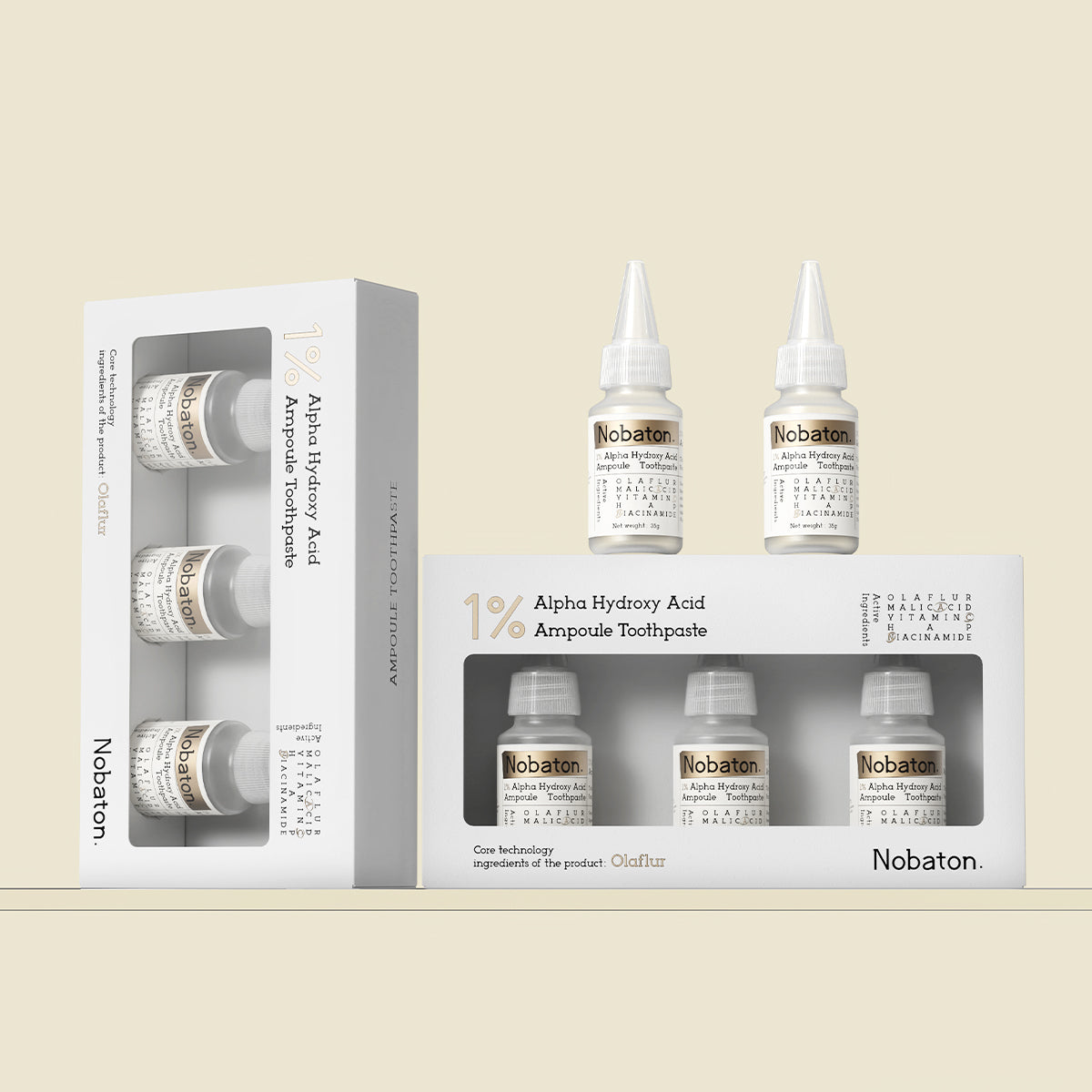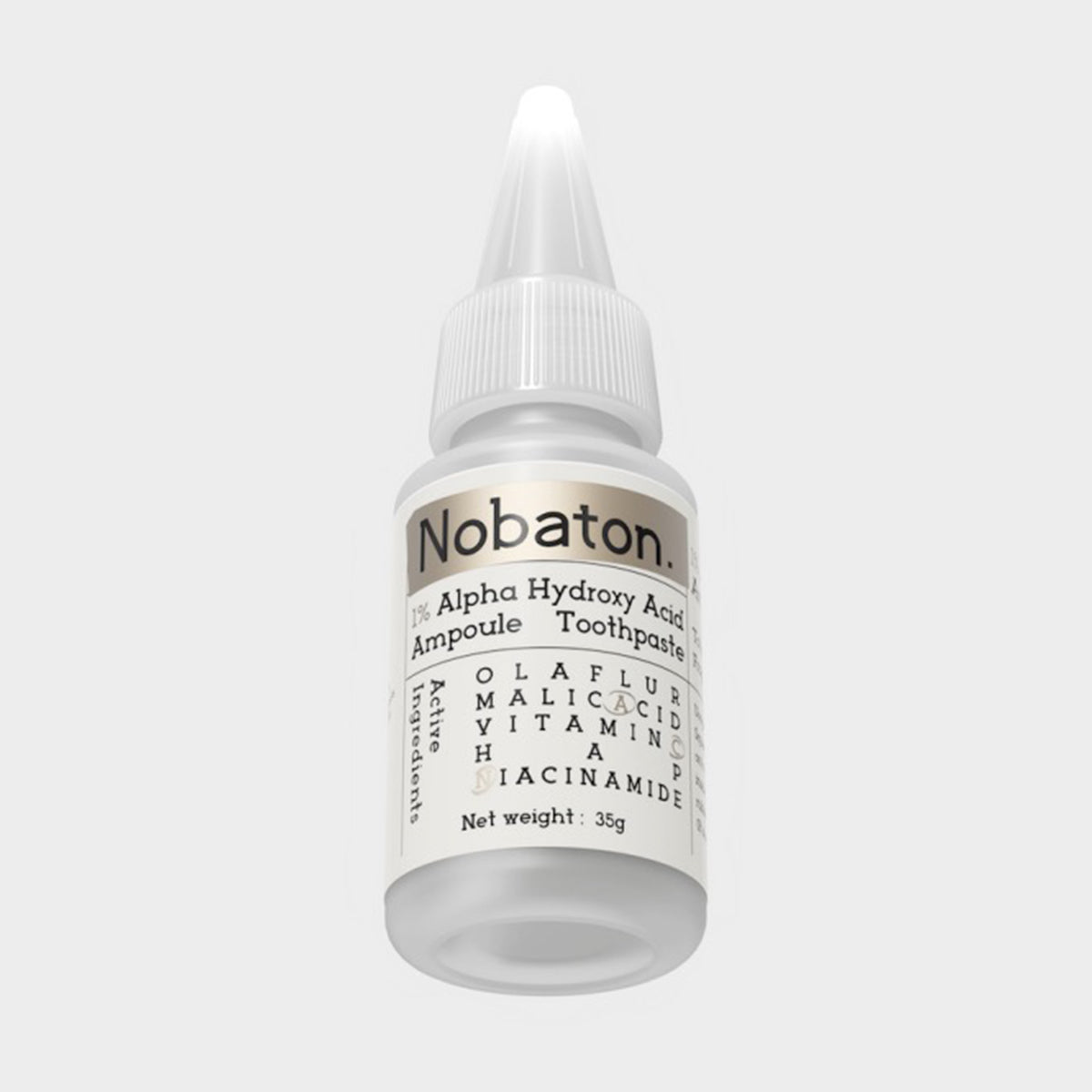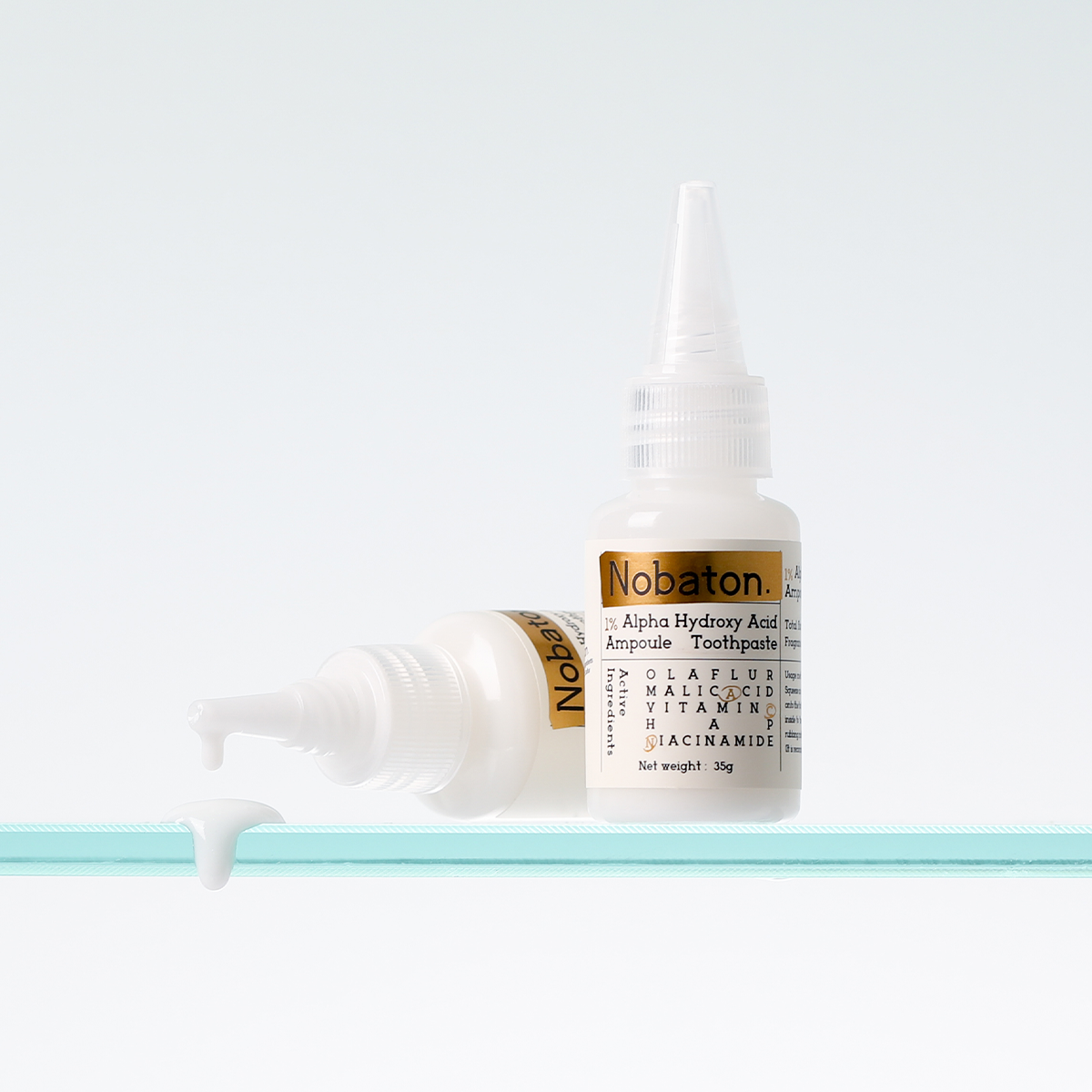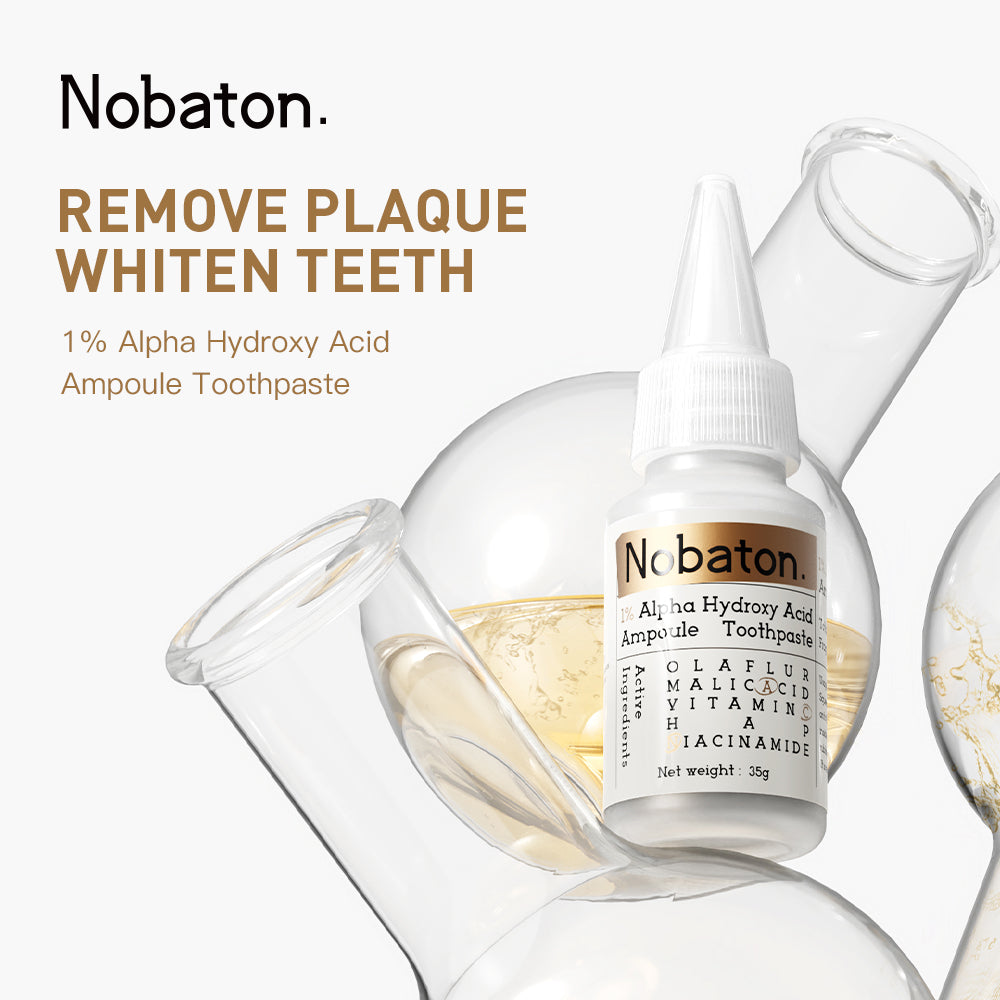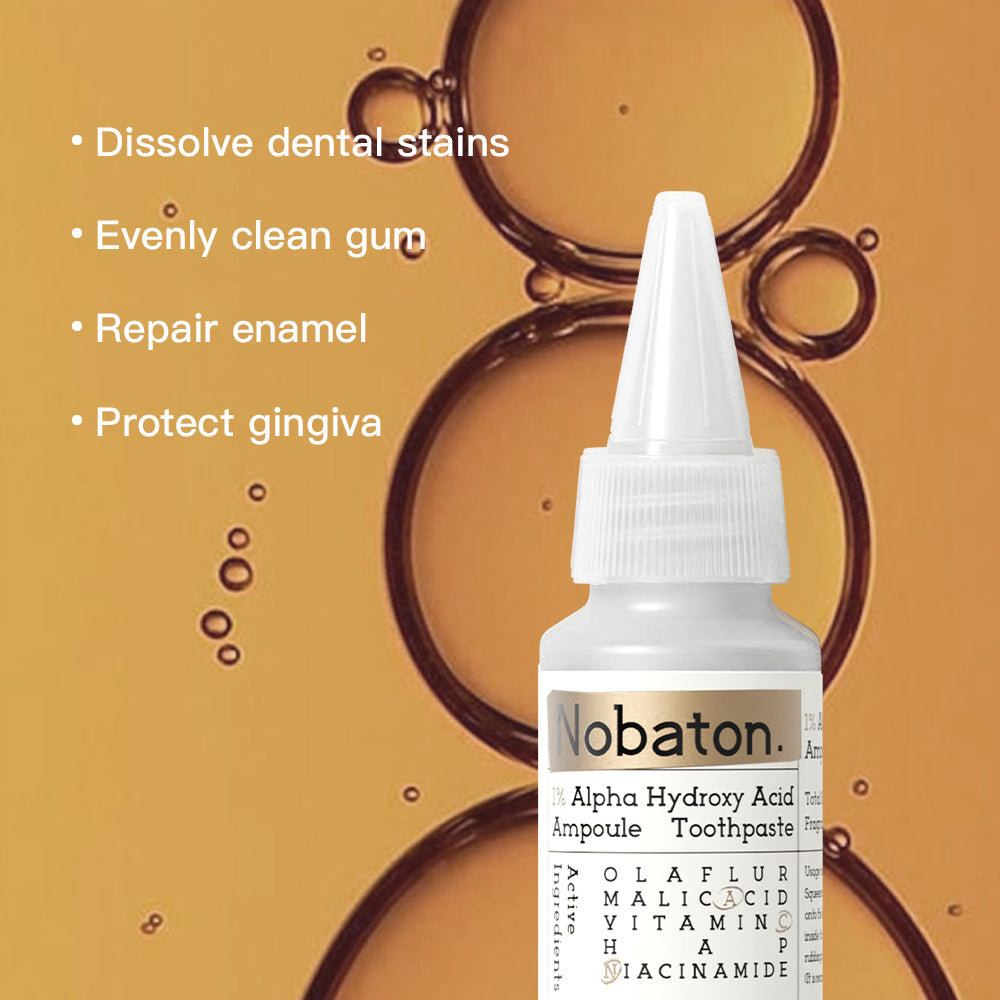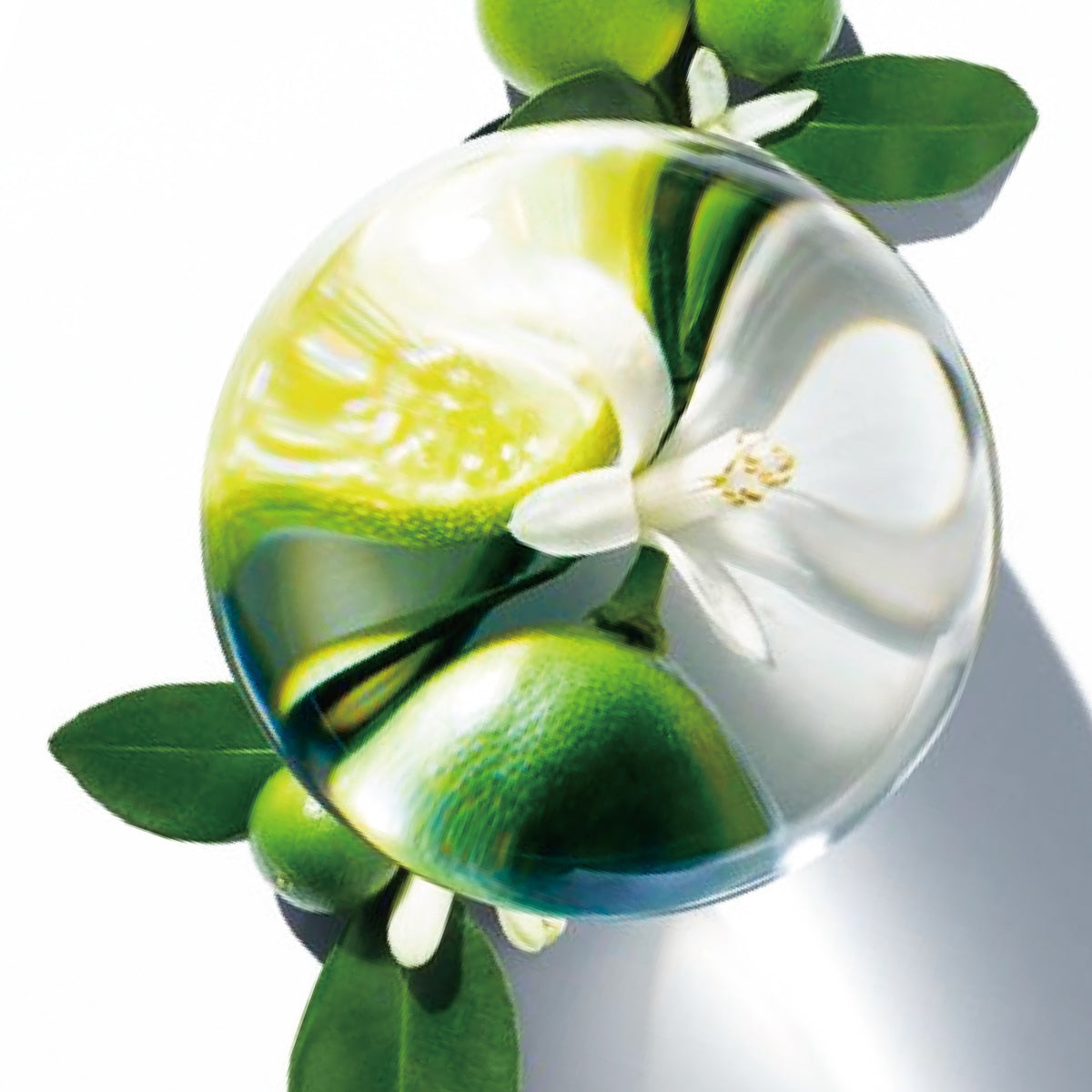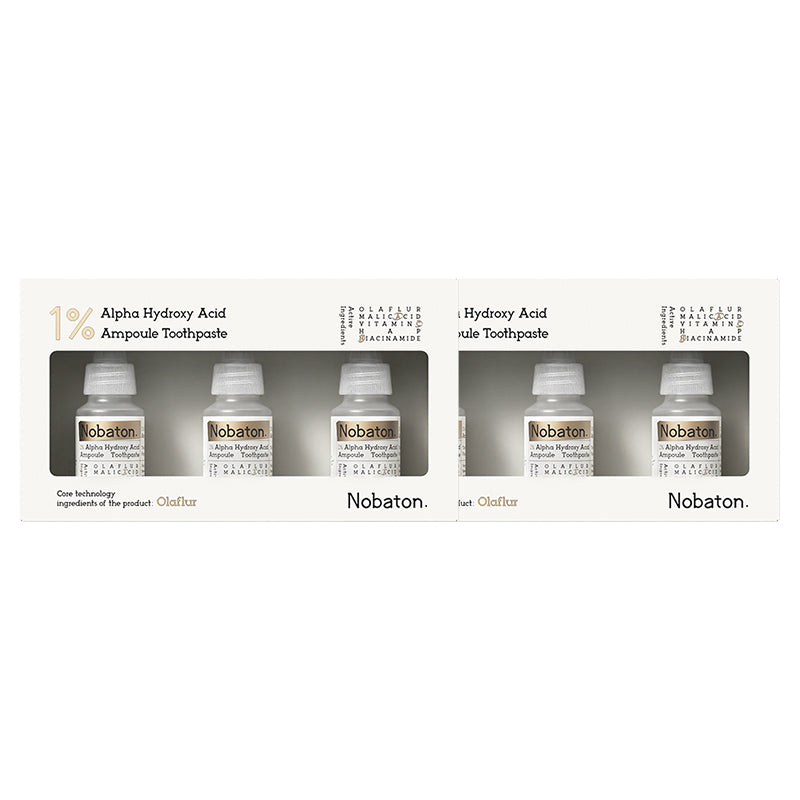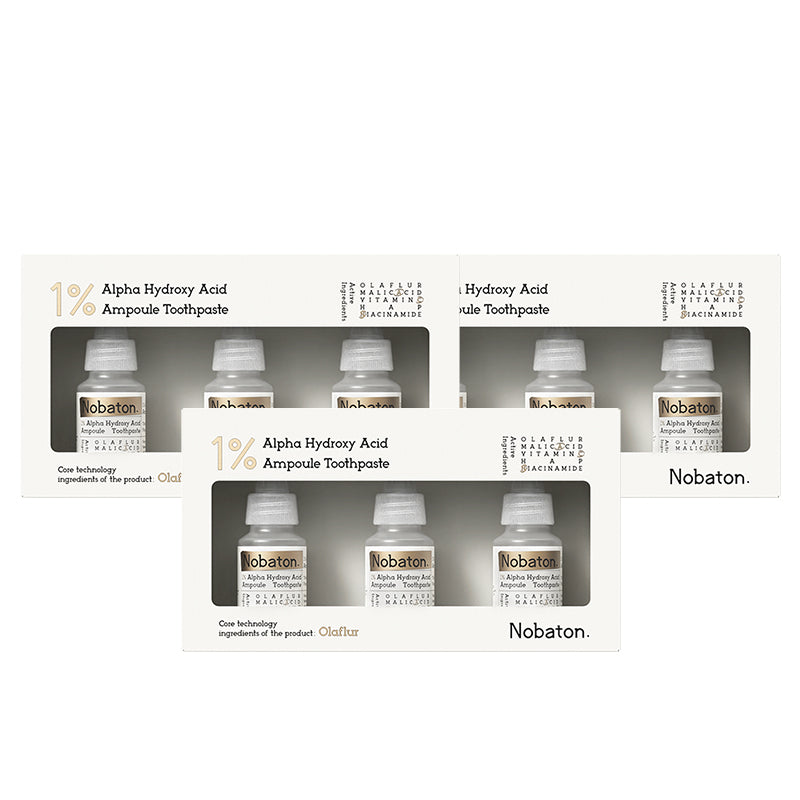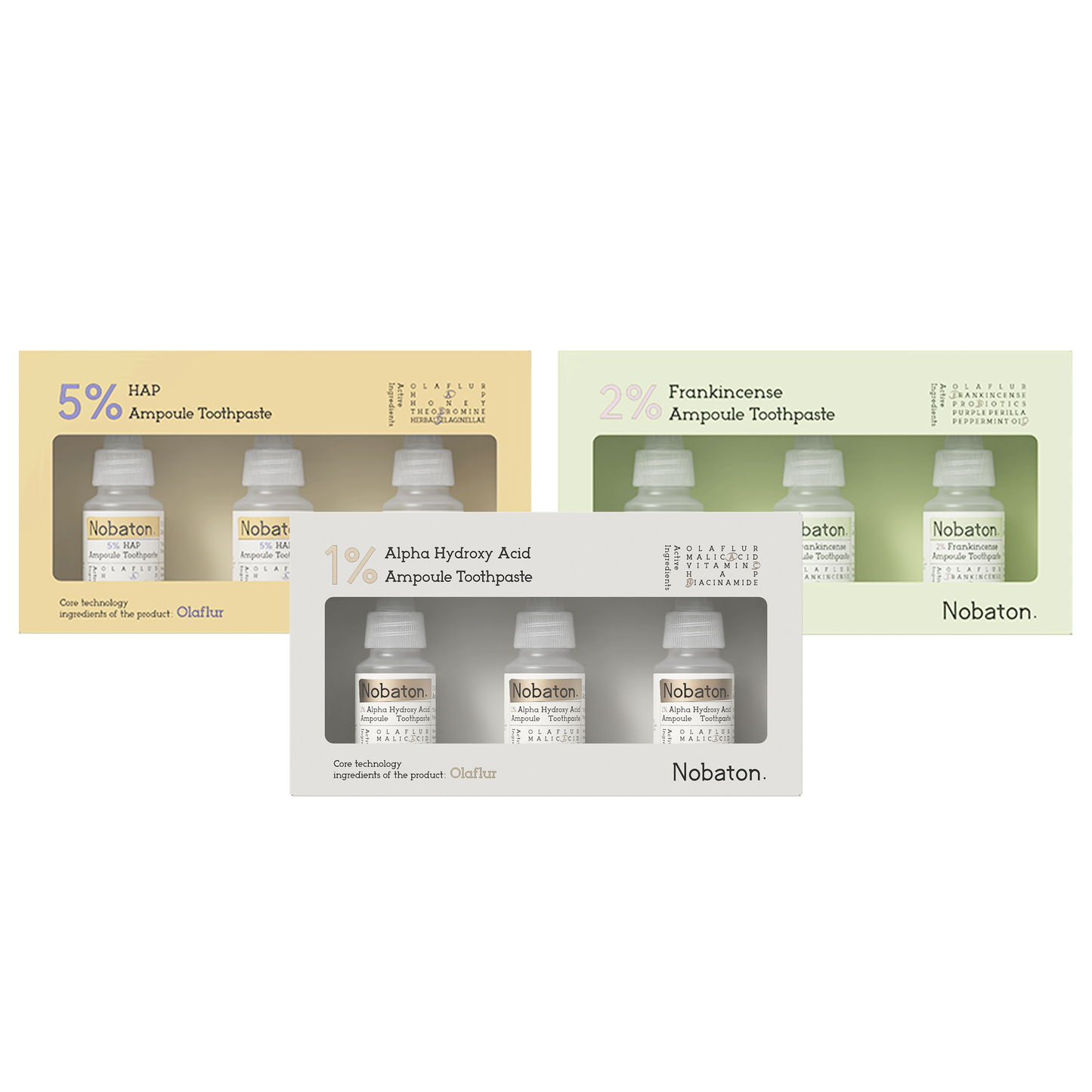 The texture of the toothpaste is smooth, it foams well and rinses off easily. Moreover, it is reasonably priced, making it highly recommendable!
My teeth have noticeably improved in color, and it has a refreshing taste without causing any irritation to the gums.
This whitening toothpaste is really effective. I noticed a significant improvement in just two weeks of use. My teeth look noticeably whiter, and my breath feels fresher. I enjoy the cool sensation it provides, leaving my mouth feeling refreshed after brushing.
I have tried various whitening toothpaste, but this one really surprised me with its effectiveness. After using it for a while, I noticed that my teeth became noticeably whiter.
I have been using this whitening toothpaste for a month now, and the results are remarkable!